Japanese cooling expert  Scythe is releasing new information and details about upcoming products exhibited at IFA 2011 in Berlin. Attendees of the consumer electronics fair IFA 2011 (Berlin, Germany) are able to checkout brand new products from Scythe. Located in the Home Entertainment hall 3.2 at booth number 116 new products are displayed with focus on the Audio segment. Three new Class D Digital Amplifiers PCI Slot Amp (SDAS-1000), 3,5 inch  (8,89 cm) sized Bay Amp Pro mini 2000 (SDA35-2000) and the double-decker Kama Bay AMP SDAR-3000 will be introduced to the public.
New Top model from Scythe will be the Kama Bay AMP SDAR-3000 amplifier which is built to fit into two 5,25 inch (13,3 cm) bays of a PC Chassis. Core of this high-end amp will be the Power IC TB2924AFG from Toshiba®. Hence allows connection of four different audio sources from which users can choose by switching. More convenient operation is achieved by adding an infrared remote control. Output Power is rated with 16 Watt. Further features are the retro-look analog meters with several different background light colors and one USB Power Charge connector in the front.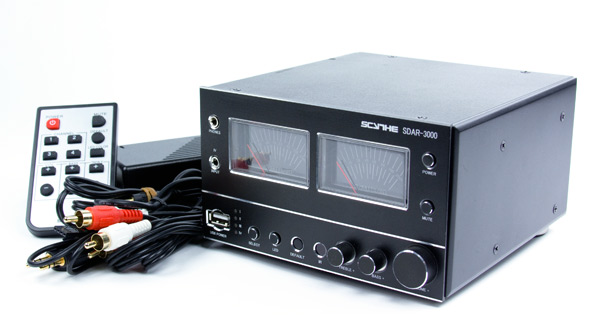 Second digital amp is the Bay Amp Pro mini 2000 (SDA35-2000) which can fit one 3,5 inch (8,89 cm) bay of a PC Chassis. Built-in Texas Instruments® TPA3123D2 Power IC is allowing total output power of 20 Watt. It is possible to choose between RCA on the rear side of the amplifier or Line-in input on the front. While playing music from an external source built-in USB Power Charge connector allows charging the connected devices battery.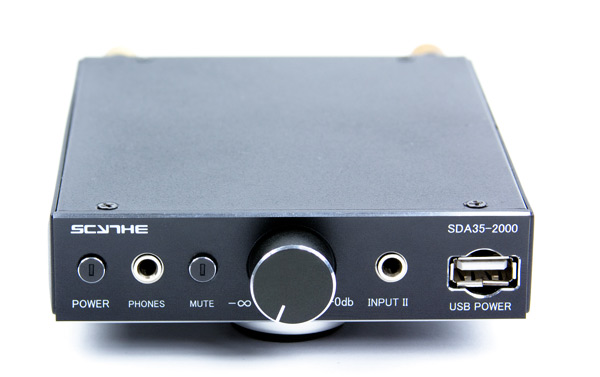 Last but not least is the by far smallest Class D amplifier from Scythe called PCI Slot Amp (SDAS-1000) which is powered by the Power IC Texas Instruments® TPA3123D2. Scythe PCI Slot Amp needs to be fitted into the PCI or PCI-Express Slot of a PC and allows 3,5 Watt power output. Switches located on the PCB allow turning the amplifier into a subwoofer amplifier. In combination with the supplied knob it is possible to cut-off the high frequencies and output only low bass frequencies.

These and further new products will be displayed at the booth. Scythe staff will be available at the booth for conversation interviews and appointments. It is possible but not necessarily required to set an appointment. In case you wish to set an appointment please simply reply to this e-mail for further details.
**********************************************
Product Preview – high resolution pictures
**********************************************
About Scythe
Scythe is one of the world's leading manufacturers of CPU coolers, graphic card coolers, fans, fan controllers, power supplies, cases and other PC accessories. Operating since November 2002, is headquartered in Tokyo (Japan) and has offices in Oststeinbek (Germany), Los Angeles (USA) and Taipei (Taiwan).