Fans of high-quality PC components are aware of the Japanese brand name Scythe for a long period of time. Scythe is especially famous for high performance CPU coolers and super silent fans among pc enthusiasts. Its Katana series is one of the oldest series, which now receives a major upgrade. Throughout the Katana series its tilted fin and heatsink design was sustained and was a key design-element. Fourth generation of Katana CPU cooler keeps the tilted design in the new and modern fin structure, which increases the overall performance of the aluminum heatsink.

Another advantage of the new design is the option of mounting an additional fan to improve performance or reduce the total fan speed as well as noise level. Supplied fan is able to operate at a speed range between 300 and 2.500 rpm. Hence allows users to utilize the Katana 4 CPU coolers fan speed for silent or preferment operation for overclocked CPUs. Total height of Katana 4 equals to the predecessors 143 mm, which enables a high compatibility to almost every PC case throughout the market. Furthermore total of 3 heatpipes are being adopted from the predecessor. To assure fast heat transfer a copper base plate is being used which is nickel-plated in addition.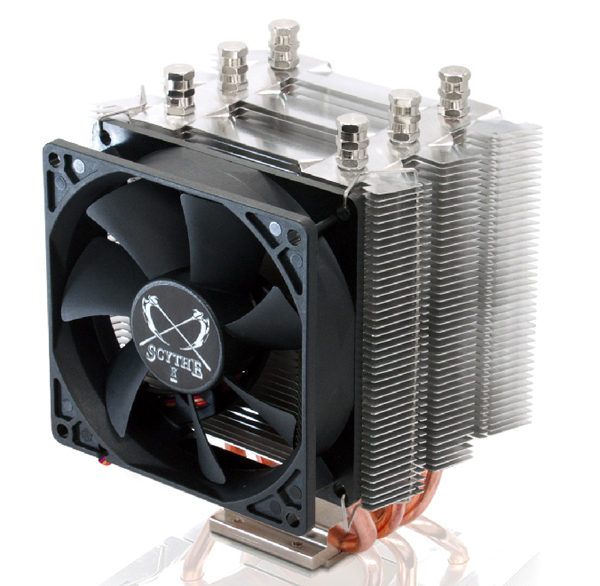 Scythe Katana 4 comes with compact dimensions of 100 x 102,5 x 143 mm and a total weight of 480 grams. Easy installation is assured by the supplied multi-lingual user manual, one pack of thermal grease and mounting clips for various sockets. Thanks to the supplied mounting clips it is possible to mount Katana 4 on Intel® socket LGA 2011, T / LGA 775, LGA 1155, LGA 1156 and LGA 1366. As usual mounting clips for AMD® Socket 754, 939, AM2, AM2+, AM3, AM3+, FM1 and socket 940 are supplied as well.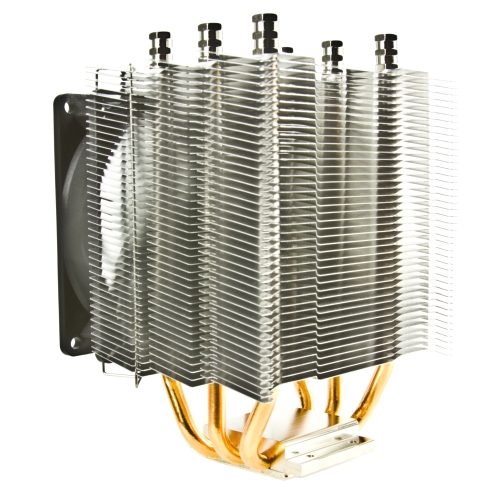 Pre-installed Scythe Slip Stream 92 PWM axial fan with the model number SY9225SL12M-P has the dimension of 92 x 92 x 25 mm. Thanks to the PWM function it is possible to individually control the fan speed between 300 and 2.500 rpm which allows airflow between 12 and 95 m³/h. Fan noise is specified with 7,2 to 31,07 dBA which gives much free room for optimizations for the individual pc system.
Scythe Katana 4 is available as of 19th April 2012 for 21,00 EUR (MSRP, excluding Tax and VAT).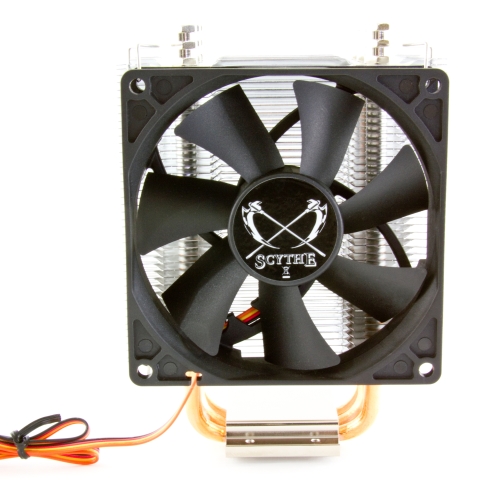 **********************************************
Grand Katana 4 Product Page
Grand Katana 4 Data Sheets
Grand Katana 4 high-resolution pictures
**********************************************
About Scythe
Scythe is one of the world's leading manufacturers of CPU coolers, graphic card coolers, fans, fan controllers, power supplies, cases and other PC accessories. Operating since November 2002, is headquartered in Tokyo (Japan) and has offices in Oststeinbek (Germany), Los Angeles (USA) and Taipei (Taiwan).